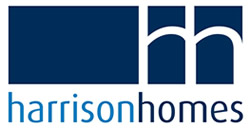 Home
News
Rise reported in UK house prices
29 May 2009
House prices rose 1.2% in May on April, offering evidence of activity in the UK housing market, according to figures from the Nationwide building society.

The annual rate of house price falls eased from 15% in April to 11.3%, with a typical home now costing £154,016.

Over the past three months, house prices fell by 0.5% compared with the previous three-month period, the lowest quarterly drop since January last year.

But it was too early to report a turn in the market, Nationwide said.

"During the downturn of the early 1990s, there were many months during which prices rose, only to fall back down again in subsequent periods," said Martin Gahbauer, Nationwide's chief economist.

"In the current downturn, the combination of rapidly rising unemployment and tight access to credit implies that the last of the price declines has probably not been seen yet."

Low supply

Fewer properties are coming onto the market as many sellers choose to rent their properties to tenants, rather than try to sell them in a depressed market.

This has helped stabilise the ratio of sales to the unsold stock of properties on estate agents' books, Mr Gahbauer said, leading to some of the price rises in recent months.

Other reasons for the price rises could include potential sellers holding back, fearing that they would not be able to get the price they wanted in the current economic conditions, and fewer homes being built.

But he added that this low level of supply could not last indefinitely.

More landlords

Potential sellers might not be able to hold off for long, particularly if they have lost their job and their income has fallen.

Reports of increased interest from new buyers might also tempt some potential sellers back into the market, he said.

The surge in "reluctant landlords" has meant that the level of rent landlords can charge has fallen.

The latest figures from property website Findaproperty.com - released on Thursday - suggested that typical UK rents had remained unchanged in May at £819 a month after nine consecutive months of falls.

What happens with UK rents could affect house prices, Mr Gahbauer said, if landlords - pressured by low rent - put their houses on the market.

"If the supply of homes onto the market does increase, the recent moderation in the pace of house price falls may not be sustained," he said.

"For the moment, however, it is unclear how the balance between supply and demand will ultimately work through in the coming months," he said.

"It is still too early to say that the market is turning definitively."

Low lending levels

Estate agents and others have given the latest figures a guarded welcome.

"The rollercoaster ride for house prices continues. Up in March, down in April, back up in May," said David Smith, senior partner at property consultancy Carter Jonas.

"This volatility is typical of a housing market dragging along the bottom and mirrors the testing economic conditions."

Some estate agents have reported an increase in activity among first-time buyers, but levels of lending still remain low and people, especially first-time buyers, still need a large deposit.

Figures from the British Bankers' Association this week revealed that net mortgage lending by the UK's major banks was £2.7bn in April, the lowest level for eight years.

Andrew Montlake, director of mortgage broker Coreco, said: "First time buyers should not be unduly worried at this point, as there is a good chance prices will fall again slightly in the quieter summer months.

"However, anyone seriously considering getting onto the property ladder needs to commit in the next six to nine months or they could well miss the bottom."