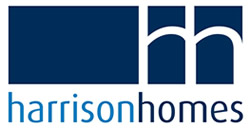 International
Overseas Property for Sale
FAQs
Will I pay less if I don't use movewithus?
No. Whether you go direct to the seller or even through another agent, the price will not be any less. In some cases, you will actually pay more.
What other costs, on top of the purchase price, can I expect to pay?
You should allow an additional 10% on top of the purchase price for legal fees, notary fees, land registry, VAT (IVA) or transfer tax and stamp duty. A solicitor will give you a detailed breakdown as part of a quotation. If you are considering taking out a mortgage, the bank may charge an arrangement and survey fee, as in the UK and other European countries.
Will I be able to view a development before I invest?
Yes, we can arrange flights and site visits for you.
Are mortgages easily available overseas?
Mortgages can usually be arranged very quickly, subject to the following information being supplied:-
Photocopy of your last income tax return or last three months salary slips

Your last three bank statements

If self-employed, your statement of accounts for the last 3 years
Will I have to pay a deposit?
Yes. This will ensure that the property is taken off the market. The deposit also forms part of a legal contract, which fixes the price as agreed at the time of paying the deposit and guarantees you will not be affected by any future price increases.
This payment will be held by the solicitor, licensed property conveyancer or developer and the contract of sale will be drawn up for your agreement and signature. If you wish, further transactions regarding the property purchase can be completed in your absence by granting Power of Attorney to your agent or legal representative.
Will I have to pay in stages?
If you are buying a new build property that is not completed or is in the process of being built, you will normally agree to stage payments. Before you enter into any contract, you will be told the amounts that will be due at each date.
Should I use a UK solicitor?
This isn't necessary as your solicitor in the UK would still have to use a local lawyer and therefore you would be liable for two legal bills! All communication will be in English so don't worry about understanding legal documents.
Do I have to be present for each stage of the legal process?
No, you can instruct your solicitor to act on your behalf, even for the final completion. Solicitors in location are responsible for chasing up all information required by their clients.
What if I change my mind before completion?
You are committed to the Private Purchase Contract but some people do sell their property before completion and can benefit from profits of up to 30% or more on the money they initially invested.