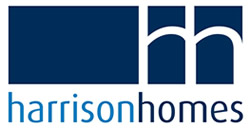 Lettings
Tenants
An efficient service you can rely on
When you are seeking rented accommodation, dealing with Harrison
Homes property services can help to put your mind at ease. We visit each
of our properties to arrange safety checks, explain tenant rights and provide professional all-round advice.

Use our Letting Search to find properties which meet your needs. If you can't find the right property, please contact us and one of our expert team will be happy to help.

For your assistance, we have listed below our Tenant reference guidelines.


Employer's references
Supplied on headed paper. Reference to incorporate confirmation of permanent position, annual salary and your position held within the company and the term of employment. (Original copy will only be acceptable).


Payslips
"We require your last 3 months payslips.


Self Employed
Accountant reference confirming turnover and net profit, term they have acted for you and if they feel you are in a financial position to meet the rental payment. (Original copy will only be acceptable).


Character reference
Supplied by a professional person i.e. Doctor or accountant, who has known you for no less than 5 years. Ensure that the headed paper confirms their qualification and has a full address and contact telephone numbers. (Original copy will only be acceptable).


Guarantors
Where a guarantor is required we will need the same references on that person as stated above excluding the character reference. In addition they will need to sign a deed of guarantee. (Original copy will only be acceptable).


Credit checks
It is standard practise for us to carry out a credit check on every tenant (where possible). Anyone with county court judgements will not be accepted unless otherwise agreed by the landlord.


Important
Please ensure when sending references to us that they are addressed to the negotiator that you are dealing with. Always quote the address of the property that you are intending to rent.
Lettings Search
---
Search Properties by Map
Quick Search