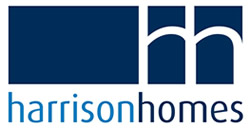 Selling
Hints and Tips
When selling your home, probably your largest financial asset, it's important to keep aiming to secure the property's highest value by maximising its selling potential. To give you a head start, here are our top five dos and don'ts:
Do
Your homework – find out the maximum potential value of your property to avoid expensive improvements which might not add much worth.
Clean up your act – remember first impressions count, a well-kept garden, pathway and fence will add instant appeal.
De-clutter – buyers will be looking at the property and not your possessions, make sure its easy for them to visualise their own belongings by removing your own.
Look for a reputable estate agency – personal recommendations are invaluable, otherwise review their local presence in the papers/number of their 'sold' boards in area.
Protect yourself – read the small print when signing any contract as you may be legally bound for a long period of time.

Don't
Forget the detail – restored fire places and period features, such as ceiling roses and cornices can add thousands of pounds to your property.
Do it tomorrow – finish of all those small DIY tasks you've been meaning to do, touch up chipped woodwork and replace washers on dripping taps.
Create a strong odour – avoid strong foods such as curry and seafood before a viewing as the smell will linger.
Limit your market – watch out for agents that will only work as 'sole agents' which means they would still charge commission if another agency sold for you.
Keep your junk room – buyers find it far easier to visualise rooms set up for a specific purpose, therefore a spare room should be made up as a study or additional bedroom.

Remember, anyone can give a high evaluation figure, but actually obtaining it is another matter. Question if the figure is based on experience and knowledge of the area.

Quick Search
Office Property Search
---
Search Properties by Map