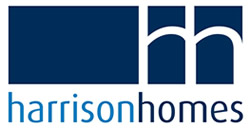 Services
Types of insurance
Term Assurance
Decreasing Term Assurance Plans provide life cover which is designed to decrease in line with the reduction of the outstanding mortgage. This means that whilst you can expect the mortgage to be re-paid in the event of your death, you are not paying for more protection than you actually require
Level Term Assurance Plans are simple, low cost arrangements that give you the peace of mind of knowing that it provides life cover for the agreed term.
Critical Illness Cover
Many people think of taking out protection for their mortgages in case they die, but how would you cope if you suffered a critical illness or disability?
Critical Illness Protection Plans are designed to provide a lump sum on diagnosis of any critical condition as defined under the terms of the policy. This means that money will be available at a time when a critical condition might seriously affect your financial position.
Income Protection
Have you considered how you would continue to pay off your mortgage and other household bills if you were unable to work due to accident or sickness?
Income Protection Plan policies provide a regular income should you be unable to work due to accident or illness. This means that you can be assured of essential financial stability from the end of the Deferred Period until either you return to work or the policy ends.
The level of weekly benefit proposed for Income Protection policy is based on your current earned income. The amount that might actually be paid in the event of a claim will be affected by two things - first, the amount of any increase in income and second, your entitlement to the Incapacity Benefit paid by the State.
Building and Contents Protection
This insurance of the property against major damage such as fire and other risks will normally be a condition of the mortgage lender. In addition to the brick and mortar, you may also wish to insure your contents.

Your home may be repossessed if you do not keep up repayments on your mortgage. We are not a bank or adviser. The information collected is not an application for credit or a mortgage loan.