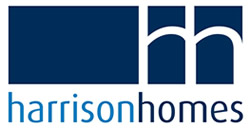 Services
Types of mortgage
Like all interest rates, mortgage rates can go up as well as down and each change will make your monthly mortgage repayments fluctuate. Instead of charging interest at the Standard Variable Rate (SVR), most lenders offer various options to help you stay in control.
Standard Variable Rate Mortgage
Monthly mortgage repayments can go up and down in line with changes in the Lender's interest rate. Mortgage interest rates tend to move in parallel with the base rate set by The Bank of England.
Base Rate Tracker Mortgage
Similar to the Standard Variable Rate Mortgage, the rate is set as a percentage above or below The Bank of England base rate. The rate you pay could change if the base rate changes.
Fixed Rate Mortgage
With this type of mortgage, your interest rate is fixed for a stated period. This can be extremely useful for budgeting as your monthly mortgage payments are effectively 'frozen' for the fixed rate period. Please remember that fixed rate loans often have early repayment charges attached to them if the mortgage is redeemed during or even after the fixed rate period. You should also note that if interest rates fall below your fixed rate during the fixed period, you would continue to pay the higher monthly payments.
Discounted Rate Mortgage
With this type of mortgage the lender will offer a discount off their standard variable rate for a stated period. This is a good method of keeping monthly repayments in the initial years of your mortgage. With a discounted rate mortgage, there may be financial penalties if the mortgage is redeemed early. Please note that the discount is for a limited period only. The lender's standard variable rate on which the discount is based may rise or fall and allowances should be made for this in future budgeting.
Capped Rate Mortgage
With a capped rate mortgage, although monthly repayments fluctuate, they will not exceed an agreed limit. Once this limit has been reached, if mortgage interest rates increase, your repayments will remain static. If mortgage interest rates fall, so will your repayments. A variation to this mortgage includes a 'collar'; an agreed rate, below which your mortgage interest rate cannot fall.*
Cashback Mortgage
The lender will offer a cash incentive to new borrowers. In some cases, this sum can be quite large and can be used in any way you wish, e.g. new carpets, new kitchen, etc. Should you redeem a cashback mortgage before the stated benefit period, you may have to repay some or all of the cashback amount.
Your home may be repossessed if you do not keep up repayments on your mortgage. We are not a bank or adviser. We can introduce you Phil James, an Independent Mortgage Adviser with The Finance Planning Group. The information collected is not an application for credit or a mortgage loan.
*Please note that at the end of the benefit period, the interest rate charged could change to a higher rate than you currently pay. There may be an early repayment charge if the mortgage is redeemed early.